Diagnosed During a Pandemic
Author: Felisha McNeal
Submitted by: Kerensa Peterson and Marsha Harman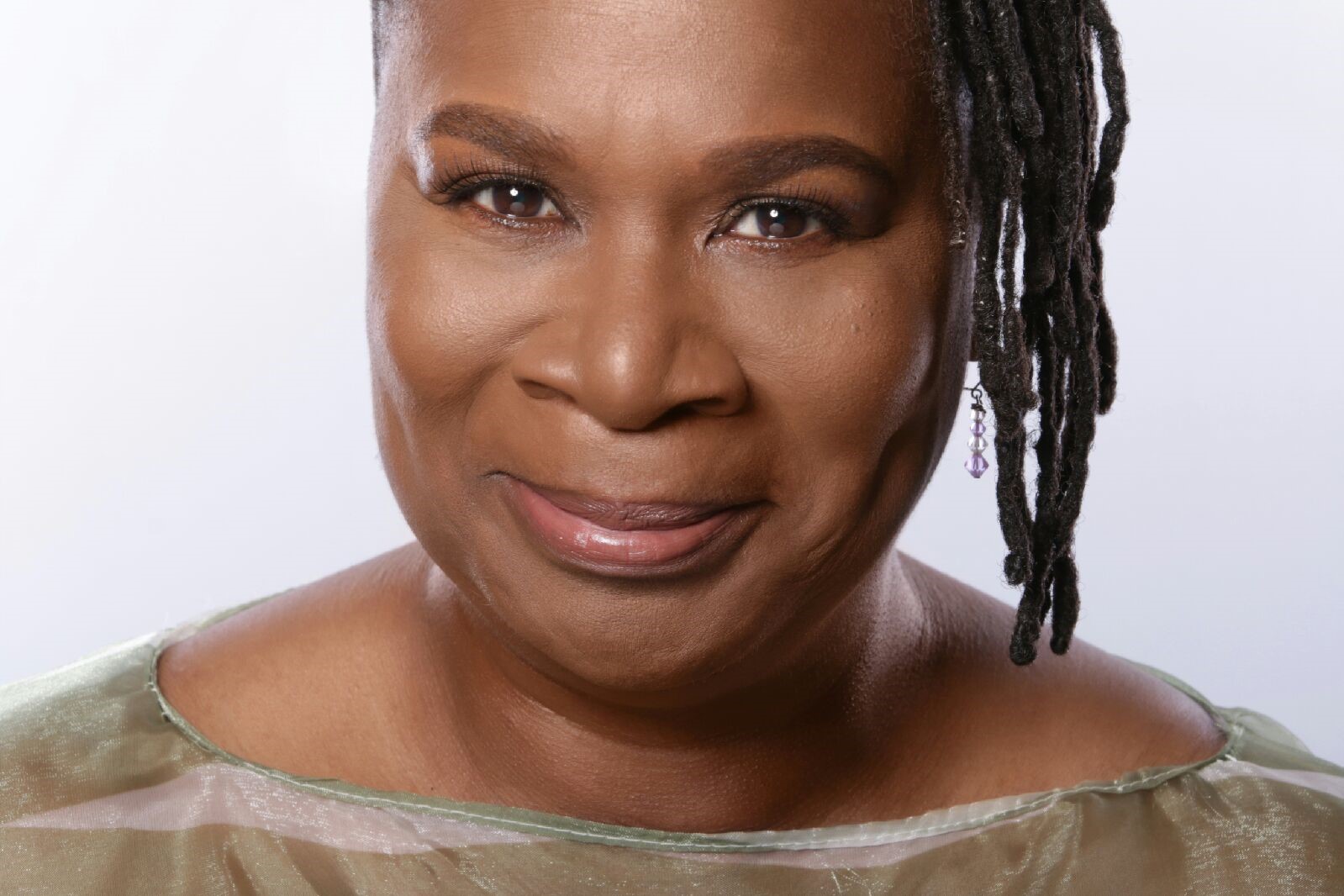 Can you tell our readers a little about yourself? My name is Felisha McNeal. I'm retired from the state of Illinois. I worked there for 30 years. I'm an actress and I had been acting while I was working full time and raising my daughter, for about the same amount of time, about 30 years. Then, when I won the Jefferson Award in 2013, I was very close to retirement and I had convinced myself that I would start acting fulltime and I would retire the following year, which I did. Maybe a year or two after I retired, I auditioned at Northwestern to do standardized patient work. I was fortunate enough to be chosen. Yeah, it was 2015 when I started working there. I'm trying to get with [other places]. But I do want to expand my standardized patient work. It's such important work, that I do want to do it more.
What is it about SP work that you feel is so important? Well, training doctors who are in medical school, and not just training them about the medicine part or the science part, but the humanity. Because some people can be educated, and be very scientific, and they don't need a lot of explanation, and some patients are not. So, if you throw something at them - terminology or whatever it may be, lack of information - future doctors need to be trained to pick up those nuances. Not just stereotypical things, but something in that patient's eye that tells you they didn't pick up the information, they're not connecting the dots. Training those medical students how to pick up those nuances and how to care for human beings - that's what's so important.
What have you been doing for the last five months? Um, nothing. I've just been in the house. In December, I was doing a play. Shakespeare, which was new for me. I was very excited about that project. January or February, after the play closed, I was still on that high. Then, in March, or I want to say in February, is when the news media started talking about coronavirus, and I didn't pay too much attention because it was in China. Never thought that it would turn out to be a pandemic. Then, in the middle of March when the schools closed, that's when it really started to hit me, this is really serious. Then, the city closed down at the same time. And I wasn't really that concerned because I just thought, hey, it'll be a couple of weeks, maybe a month, at most. And me being a homebody, especially in the wintertime, I kind of like being in the house looking out the window seeing all those poor schmucks gotta go to work and get out in that cold, every day. It was just different after the first two weeks, and it went into a month. Oh, and my mother got very concerned. My mother is 88 years old. I was reassuring her.
I didn't have time to process my own fears because the more the weeks went on, she thought that anyone who gets coronavirus would die. I kept telling her, no that's not true. I remember feeling very worried about my mother's mental state because when we went to the store, she was really terrified to get out of the car. She had on her mask and gloves, you know, we were equipped. But she was so discombobulated - I knew from her actions she was actually terrified. She just wasn't doing well. So, for the first month or two, I wasn't able to think about myself at all. Then, my health started - I started not feeling well. The lack of energy, it never dawned on me that I could have corona-- you know, I never thought I could have the virus. And thank god, I never have contracted the virus. But my glucose went through the roof.
I had been inundated with the news media because that was all I was watching. They said don't go to the hospitals, don't go to the doctor's offices. If you step outside your door, you could get the coronavirus because it was airborne. And wear a mask - just do anything. The longer I waited to receive medical treatment...I didn't know it was my glucose. The higher my glucose went, it really affected my mental state. And then, when it got so bad and I had to go, I was absolutely terrified to go to the doc-- I went to urgent care. Anything to not have to walk into that hospital. They were very understanding! It was unbelievable the care that I got. They asked me what I was there for. I felt just totally weak - I couldn't even walk five steps without stopping. They saw my glucose was over 550 or something and immediately called the ambulance and rushed me to [the] hospital. I kept telling them I didn't want to go, and I was crying, I didn't want to go because I thought I would contract coronavirus.
The person in the ambulance with me, he was so kind in reassuring me that there was a procedure in place. The emergency workers - the same thing. They were so understanding and gentle. They didn't just ignore me or say she's just a crazy lady. And thinking back on it, I was literally a crazy lady. I was crying in the emergency room. I was crying in the ambulance. They took so much time and patience with me, and reassured me that the procedure for the emergency room is different. They check you to see if you have a fever, if you could possibly have the coronavirus. If [they] do suspect you have coronavirus they have a whole separate procedure. They explained those things to me. After a couple of hours, they transferred me into intensive care. And I was there for 24 hours, a little over 24 hours. When they transferred me to a room, I started to think why [this] hospital has such a good reputation of being one of the premier hospitals in the [Chicagoland] area. Why people want to go there for treatment. It's not so much about the medicine. It's about how they treat patients.
When I was in that hospital bed after I got out of ICU, I thought that the real caregivers didn't get there by themselves. There's a procedure in place that trained them how to take care of people, and not just executing medicine. And I thought about the standardized patient work when I was in my hospital room, in my hospital bed. It's just very important. I came home. I was still pretty weak. But now I'm doing much, much better.
The other thing, when I wasn't feeling well, but I didn't know - it just felt like something wasn't right in my body. I got, like, so lonely. I decided to call people who were in my phone. Some people I hadn't talked to in a long time. They wouldn't mind - I don't owe them any money, they don't owe me any money - so, they wouldn't mind talking to me. I started calling people and that helped tremendously with the loneliness. I also realized that I am a physical human being, and a very social human being. I realized that it's not just the talking but the touching, and being with people in the same room with them. That's so, so important.
What are you doing to compensate for the loss of touch? Or how are you dealing with that loss right now? Before, the only person I was really seeing in person was my mom. Sometimes I would spend half the day with her. When I'd pick her up to go to the grocery store and help her with her groceries, I'd stay with her a couple more hours, you know. But, she's my mom. I'm not saying she wasn't good company, but she really isn't good company because I'm caring for her. Even though she's fairly self-sufficient, I'm looking out for her. It's not like we're girlfriends. You know what I'm saying. It's a different relationship.
So, now what I've done, there are two people in my world that I go over to their house. In fact, both of their names are Juanita. But Juanita P. is still working so she doesn't have a lot of time. But Juanita B. is retired like me, and it's so nice. The first day that we spent the afternoon together, at her suggestion. She says, "Well, why don't you come over here?" Because she's like me, she was really concerned about having company. But another friend of hers came over and she says, "I think it'll be OK." We spent the afternoon together, watched a movie, just talked. It was such a good visit. So, we try to get together, like maybe every three weeks. We're planning another visit next week. We're gonna watch AVATAR! That's been really helpful for me, my emotional side. It's been helpful for me to be with people. I thought I could be in this house by myself forever. I have a daughter, but I've been living alone since I retired, basically. And I was like, I can be in the house. But I saw that that's not the case. It's really not the case.
Do you have any plans to go back to SP work? Yes, I do. I'm still...Northwestern has contacted me a couple of times and asked and I've told them I just don't feel comfortable with going. I've done a couple of Zoom interviews and meetings and that's been great. In fact, we did a Zoom before the pandemic hit and I was telling [my trainer] at the time, you know, this could work. I said, we could do this more often. And no one knew that we would be in the position where that could be possibly the only way we could work. I don't feel - I'm not there yet.
Do you have any take-aways yet from going through a health crisis during a pandemic? I think I'm still processing. I wasn't as resilient as I thought I was. I do know that. I always thought I was in pretty good health, you know, physical health. I thought I was in pretty good mental health that, you know, nothing could knock me down mentally. But it's such a fine line. And one of my friends was telling me that when your glucose is up like that it does affect your brain and the way you think and process information. And I saw that, you know, when I look back on that. So, that was an eye-opener for me to realize how fragile life is. And I need at least one other human being. If I had another human being with me, I think I could make it. But if I was all alone like Tom Hanks in that movie, a soccer ball would not do it for me! The other stuff I'm still processing.
Is there anything else you want to say to the SP Educator world while you have the opportunity? Keep doing what you're doing, guys. Just keep improving. Keep teaching the students how to diagnose with humility and love and care. It's not always just the science, they have to learn that, and I think they're brilliant! They'll get that and study that. But the biggest part for me and the reason why I love the work that I do is because of the human side. I don't think they have SPs at [the] hospital [I was at], but something that they do in their training, from the nurses to the receptionists, those people treat you very well there. They obviously take that very seriously, how you were treated. Keep doing [this work]!
Thank you, Felisha.Thank you, Kerensa! Thank you for asking me. And I wish I could get one of those great hugs!
We will. We will, someday.
A Virus
By Felisha McNeal
Covid-19
Coronavirus
Corona
Covid
The Wuhan Virus
The Chinese Virus.
So many names
So many faces
So many bodies
So many places.
So many ask
Why shoot?
Don't shoot?
Please don't shoot?
A pandemic
A spreader
A Super spreader.
Spreading a virus of violence and hate.
Spreading the virus of justice and fate.
A VIRUS
That made a man a superman
All over the world.
Was it Clark Kent?
NO
Just a man named George.
Publications Committee Mission: "To bring high quality reporting of current research, trends, techniques and information regarding SP methodology and other relevant industry articles to the attention of the membership through the web-based ASPE eNews blog."
Please provide comments, questions or suggestions about the ASPE eNews Blog here.
Share this post: