In The Spotlight: Case Western Reserve University School of Medicine
Submitted By: Howard M. Gregory II
Full Center Name: Skills and Simulation Center – Health Education Campus

Center Location: Cleveland, Ohio, USA
Year Opened: Program 2006; Center 2019
Bragging Points:
Just moved into a new center!
20 exam rooms
Learner Groups Supported
Medical/ Osteopathic Students
Nurses
Physician Assistants
Practicing Physicians
Residencies/GME
Social Work
Other (describe) Dental, CME, IPE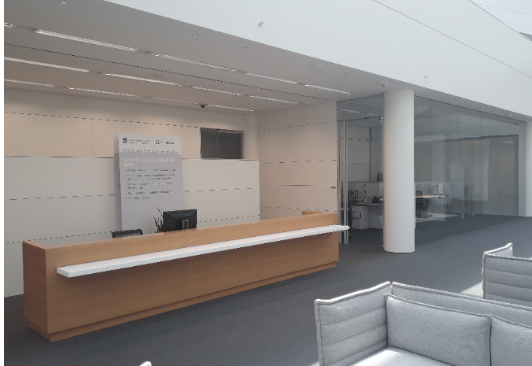 Is there a GTA/MUTA program?
No 
Skills and Simulation Center By the Numbers:
Classroom/Seminar Room: 4
Control Room: 1
Critical Care Room: 4
Debriefing Room: 4
Exam Room: 20
Lounge/Kitchen/SP Staging Room: 1
Virtual Reality Space: 1
Do the counseling/exam Rooms have 1-way mirrors? Yes
Recording System: CAE LearningSpace
Employees/Staff of Center or Program (excluding SP): 5
Staff Managing SP Program: 2
Number of SPs: 92
Please direct any questions about Case Western Reserve University School of Medicine's Skills and Simulation Center to Howard Gregory!
Want to see your center in the spotlight? Submit your own center spotlight!
The mission of the ASPE Center Spotlight is to connect simulation centers and promote interagency and interdisciplinary collaboration in SP and simulation methodology.
Share this post: