In The Spotlight: University of Portland
Submitted By: Jodi Blankenship
Full Center Name: University of Portland Simulated Health Center
Center Location: Portland, Oregon, USA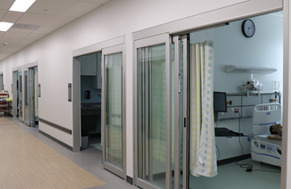 Bragging Points:
New high fidelity simulation suites
High quality, nurse run simulations
Full University of Portland support
What makes your team work well?
Small SP Pool
Experienced SPs
Great Teamwork
Learner Groups Supported
Is there a GTA/MUTA program?
No
Simulated Health Center By the Numbers:
Control Room: 1
Critical Care Room: 17
Debriefing Room: 4
Residential/Home Visit Room: 1
Other (describe): 6 Simulation Suites
Do the counseling/exam Rooms have 1-way mirrors? No
Recording System: B-line
Employees/Staff of Center or Program (excluding SP): 10
Staff Managing SP Program: 2
Number of SPs: 4
Please direct any questions about University of Portland Simulated Health Center to Jodi Blankenship!
Want to see your center in the spotlight? Submit your own center spotlight!
The mission of the ASPE Center Spotlight is to connect simulation centers and promote interagency and interdisciplinary collaboration in SP and simulation methodology.
Share this post: