2019 ASPE Annual Conference Opening Plenary: Happenstance – How Career Trajectory is Influenced by Unplanned Situations
Submitted by: Janice Radway, Perelman School of Medicine at the University of Pennsylvania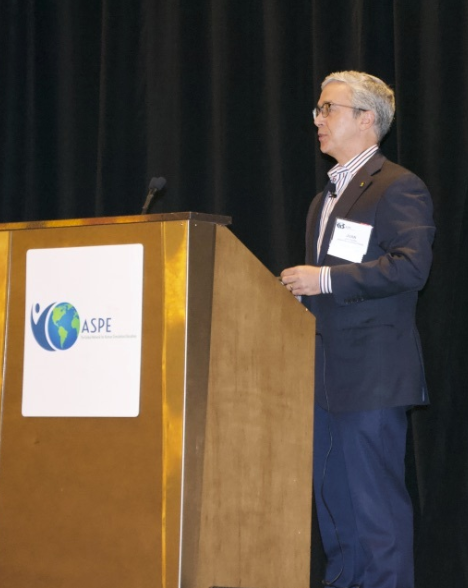 The 2019 ASPE Annual Conference Opening Plenary was delivered by Dr. Juan Cendan. Dr. Cendan is a Professor of Surgery and Chairman for Medical Education at University of Central Florida. Dr. Cendan's inspiring and personal talk focused on happenstance: how one cannot always prepare for where one winds up. He stressed that when it comes to career trajectory, being indecisive can be desirable. We must be open to new experiences because we cannot predict social or market forces. Most of us use our prior experience to create our responses to unplanned situations.  Other factors that affect career development are our skills/work habits, certain innate characteristics, learning experiences and environmental conditions. Factors that contribute to one's success are curiosity, persistence, flexibility, optimism and risk-taking. He referenced the ASPE Standards of Best Practice (Domain 5, Professional Development) to include that networking, feedback and self-assessment are key to a successful and fulfilling professional journey.
You can read more about Dr. Cendan and his publications here.
Publications Committee Mission: "To bring high quality reporting of current research, trends, techniques and information regarding SP methodology and other relevant industry articles to the attention of the membership through the web-based ASPE eNews blog."
Please provide comments, questions or suggestions about the ASPE eNews Blog here.
Share this post: