Congratulations: Peggy Wallace - One of the Pillars of the SP Educator Profession – Is Retiring
Congratulations: Peggy Wallace - One of the Pillars of the SP Educator Profession – Is Retiring
By: Rob MacAulay
Submitted by: Michael Maury, UCSD School of Medicine
One of the pillars of the standardized patient (SP) educator profession is retiring September 28, 2018. Please join all of us at UC San Diego as we wish Dr. Peggy Wallace all the best in her new adventures.
It goes without saying that human simulation in healthcare owes a lot to Peggy. She was one of the pioneers of standardized patient methodology and laid much of the groundwork for what we know and have today.
Before entering the medical education field, Peggy studied music and dance, then went on to graduate work in instructional media, cinema and television. She was hired at the University of Southern California (USC) to operate the first computer-based manikin for anesthesia residents, which led to her work with SPs. From 1977 to 1995 Peggy worked with Dr. Stephen Abrahamson at USC and together they wrote the Southern California Macy Consortium (SCMC) grant. She led the SCMC project from 1992 to 1995, developing SP trainer workshops, clinician/case writing workshops, and organizing the executive committee. Peggy was instrumental in helping other California schools start their SP programs and she was a founder and leader of the California Consortium for the Assessment of Clinical Competence (CCACC) in 1992, a group which still remains vital today with eight institutions and 54 members.
Peggy spent the past 23 years working at the University of California San Diego School of Medicine where she established the standardized patient program. She has served in multiple roles: Director of the Professional Development Center, Director of Curricular Resources and Clinical Evaluation, Director of Simulation Education, and Associate Adjunct Professor.
Peggy's many accomplishments over her distinguished career include her documentation of the birth and growth of SPs in "Following the Threads of An Innovation: A History of Standardized Patients in Medical Education" and her book "Coaching Standardized Patients for Use in the Assessment of Clinical Competence," the first book of its kind. In 2003 Peggy received the Outstanding Educator of the Year Award from the Association of Standardized Patient Educators, for her contributions to the industry.
Peggy has served as a mentor to countless SP educators and her commitment to our profession has had a ripple effect around the world. Through example, she has taught us to be curious, to question, to be continually fascinated with the world around us, to learn from the mistakes and celebrate the successes.
Peggy can be reached at [email protected] or through mail at Professional Development Center, UCSD School of Medicine, 9500 Gilman Drive, MC 0606, La Jolla, CA 92093.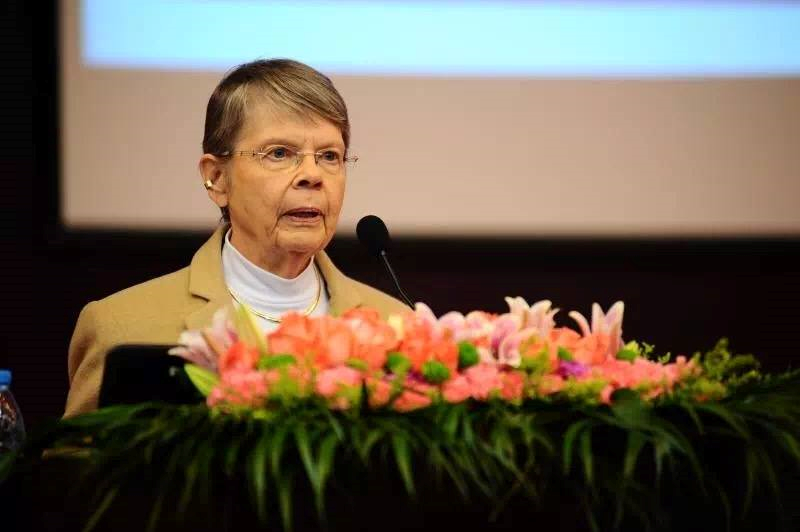 Publications Committee Mission: "To bring high quality reporting of current research, trends, techniques and information regarding SP methodology and other relevant industry articles to the attention of the membership through the web-based ASPE eNews blog."
Please provide comments, questions or suggestions about the ASPE eNews Blog here.
Share this post: